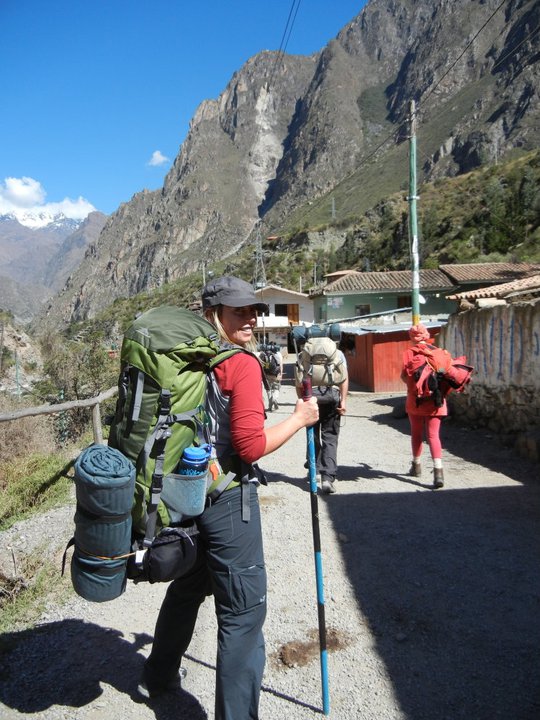 Photo: July 2011- TK embarks on the classic Inca Trail four-day hike that finishes dramatically at Machu Picchu.
Dear Fellow Traveler,
As we embark on a fresh new year full of opportunity and adventure, I'm excited to announce the launch of TravelTK.com. I have made the decision to make a career out of doing something that I love; selling travel and helping others plan their dream vacations!
Many people are unaware that you don't have to pay extra to use a travel agent. TravelTK saves you money! My job as your travel agent is to research to save you time and money quickly. The rapid growth of the Internet has led many travelers to look to it to make their travel arrangements. However, the Internet has now become such a vast, conflicting, and confusing place to research travel and make bookings. Because of this, statistics have shown that travelers are going back to using travel agents. The travel agent is back, baby!
Because of my relationships with and training from top travel suppliers, I know exactly where to go to find the most updated prices, newest products, and special promotions. Let TravelTK help you plan your next vacation!
In addition to the featured vacation packages found on TravelTK.com, I am equipped to book domestic air, international travel, private charter flights, luxurious yacht tours, corporate needs, destination weddings, honeymoons, family reunions, Disney vacations, all-inclusive resorts, cruises, exotic excursions, and foreign travel. If you don't see something that floats your boat on the website, please email me directly at [email protected]
I appreciate the opportunity to book your next corporate trip or the vacation of your dreams.
Please email me at [email protected] or call/text me at 561-671-9797 to start the planning process now!
Yours Truly,
TK